Developing new agricultural models to regenerate the planet
Agriculture is at the centre of a number of major challenges today, from economic development and climate change to water scarcity and biodiversity loss. Danone is determined to help overcome these challenges, by developing new agricultural models that can regenerate the planet, while feeding a global population that is set to surpass 9 billion people by 2050.

At Danone, agriculture is at the heart of what we do. We are developing regenerative models of agriculture that protect soils, empower farmers and promote animal welfare. We are proud to maintain close relationships with over 58,000 farmers worldwide.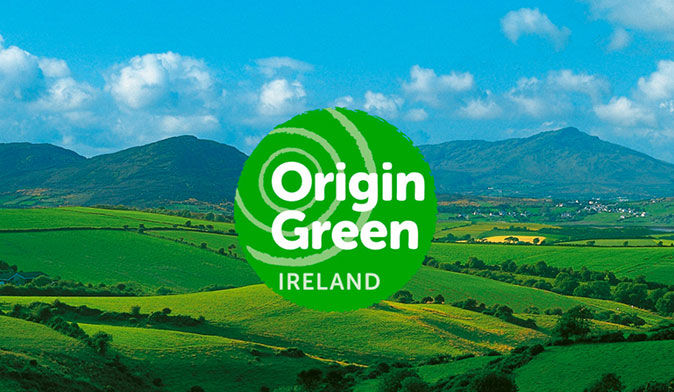 In Ireland, our supply points are a proud member of Origin Green, the world's first national food and drink sustainability programme led by Bord Bia, the Irish Food Board, with the common goal of sustainable food production across the value chain.
Globally, Danone is a founding partner of the Sustainable Dairy Partnership (DSF), a global framework for a holistic approach to sustainability in the dairy value chain. DSF is focused on eleven key sustainability criteria, covering environmental, economic and social sustainability factors. Find out more on the DSF website.
A thin layer of topsoil is responsible for 95% of all the food produced for human consumption. Yet soil is a resource we have taken for granted.
An estimated 33% of land worldwide (Main report of FAO - Status of the World's soil resources, 2015) moderately to highly degraded. By transforming agricultural practices, we can begin to reverse this situation and build healthy, resilient soil.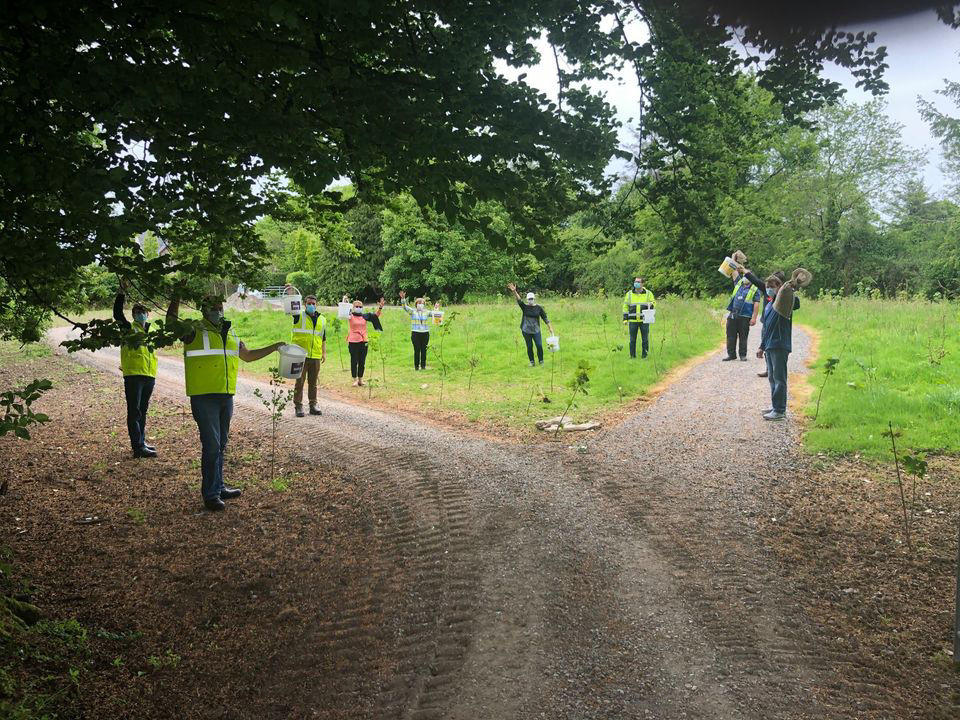 Biodiversity
We are a founding member of the One Planet Business for Biodiversity (OP2B), which has a specific focus on regenerative agriculture. Find out more about OP2B
In 2020, our supply point in Macroom in Ireland planted 700 native trees such as beech, ash, sycamore and alder on site, as well as perennial wildflowers. This created an outside seating area and walking route so staff could relax and enjoy the nature of the 'biodiversity field'. An insect hotel for the field is being built.
Healthier soils
Studies show that healthier soils are more resistant to both drought and erosion from heavy rainfall. It can also retain more water, enhancing its ability to support microorganisms and plant growth. Danone has been investing in regenerative agriculture solutions for several years, and we believe strong partnerships between stakeholders, from farmers to policymakers to corporate peers.
The 'How to Put Carbon in the Soil, Not in the Air' event was a worldwide exchange event aiming to foster more collaboration and identify key solutions to achieve change at scale. Watch this video to see colleagues from WWF-US, Ellen McArthur Foundation, Policy Director of the Kiss the Ground movie and farmers discuss the question: if regenerative agriculture is the answer, how can we achieve deployment at scale?
EMPOWERING A NEW GENERATION OF FARMERS
Farmers know their land best; they are the lead actors in a transition to regenerative agriculture. Our goal is to support the ability of farmers to make these shifts, and to accompany them as they pass along their craft to the next generation.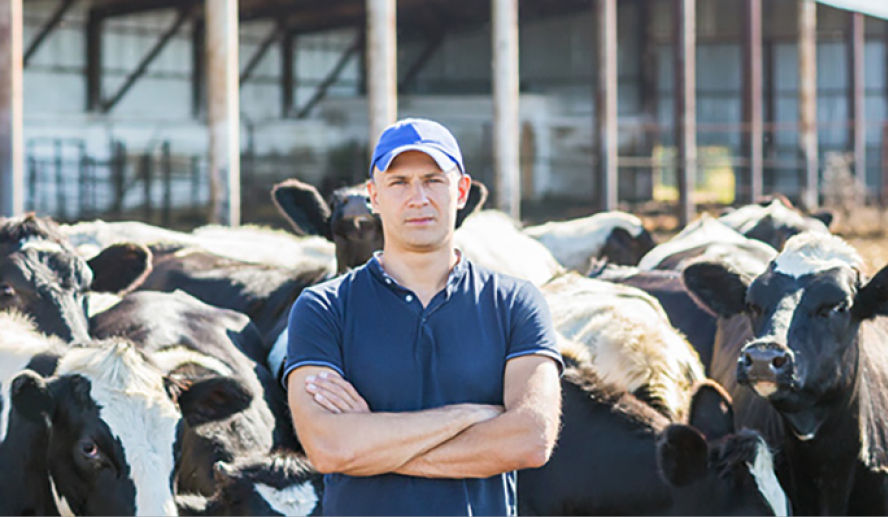 Financial stability
We develop strong relationships with farmers, often over multiple generations. These close relationships allow us to put in place long-term contracts, and a price management system based on production costs rather than the market. These contracts give farmers the stability to invest in their future. In Europe, for example, we have established long-term contracts with 40% of our farmers.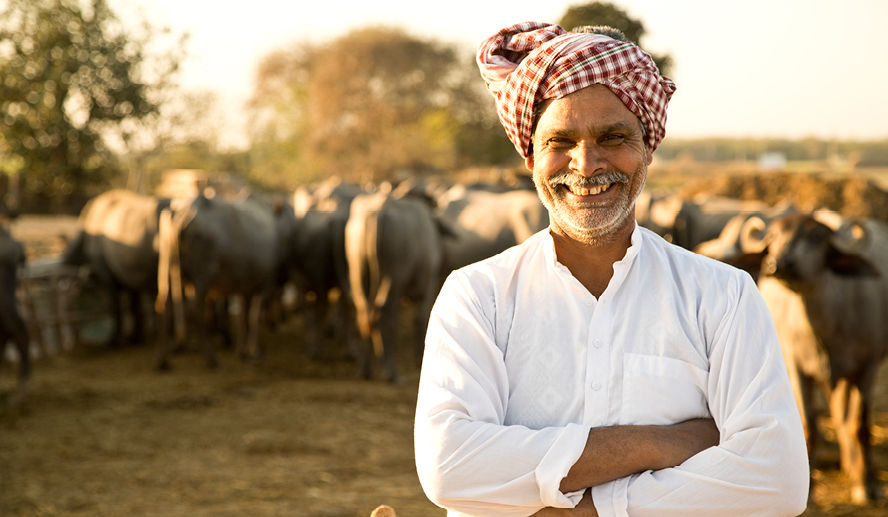 Access to finance and technical support
We empower farmers by helping them access training, equipment and financing. Through projects supported by the Danone Ecosystem Fund and the Livelihoods Funds, Danone has provided financial and technical support to over 100,000 farmers worldwide.  
RESPECTING ANIMAL WELFARE
Animals are an integral part of regenerative agriculture. We believe a high level of animal welfare is key to the regeneration of farms, their economic sustainability, performance and competitiveness. Dairy farms with improved animal welfare standards show significantly higher milk production and milk quality.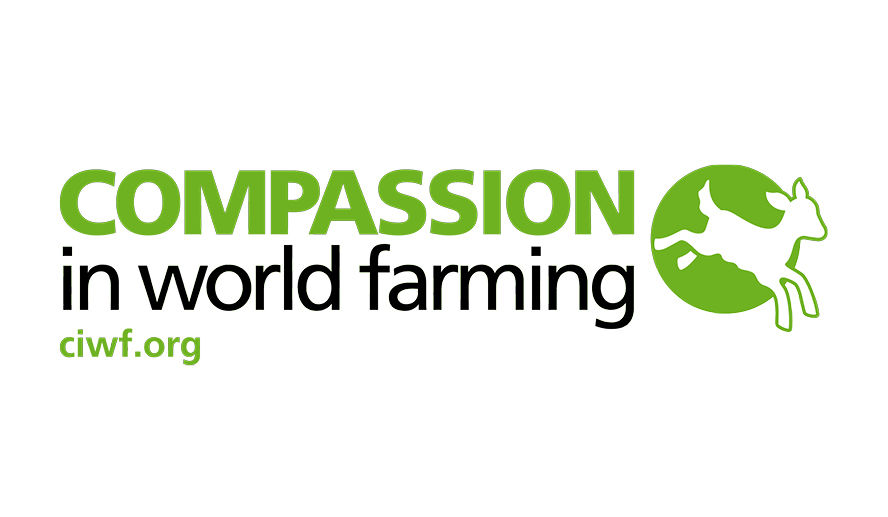 Supporting best practice
Our animal welfare approach, developed in cooperation with Compassion in World Farming (CIWF), is based on the internationally recognised Five Freedoms developed by the Farm Animal Welfare Council. We are working to ensure these freedoms are upheld for all species, across our full supply chain.