Committed to healthy hydration
First bottled in 1740, Harrogate Spring Water is 'The Original British Bottled Water' from 'The Original British Spa Town'. Our water is bottled at source, in our state-of-the-art, environmentally efficient facility.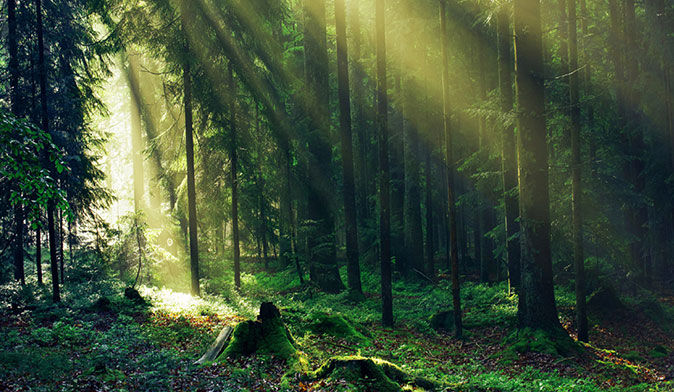 The home of British bottled water
Our water is abstracted from an underground aquifer in the beautiful Spa town of Harrogate. It takes 1,000 years for our water to filter through layers of rock to reache the level from which we abstract.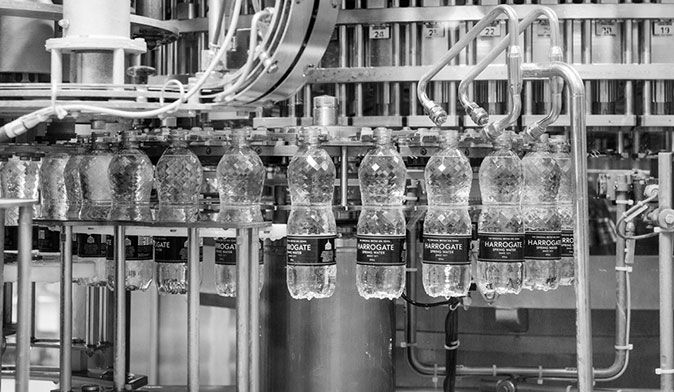 Environmentally efficient facility
Effective environmental management through successful implementation of company-wide systems and practices helps improve our performance and to reduce waste. All our facilities meet accredited Green Building standards and we have been Zero Waste to Landfill since 2010. Through investment in state-of-the-art technology and training we have the following accreditations: BRC, ESMA and ISO 14001:2015 for Environmental Management.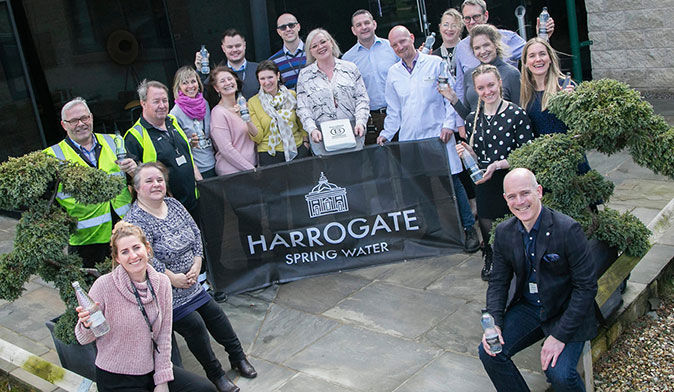 B Corp Certified
We were the first company in North Yorkshire to have achieved B Corp accreditation. We joined a growing global family of inspiring businesses committed to effecting positive change. B Corps are a group of businesses acting in a sustainable and transparent way, achieving the highest environmental and social standards. Every B Corp organisation undergoes a rigorous business impact assessment, which is scored and published online.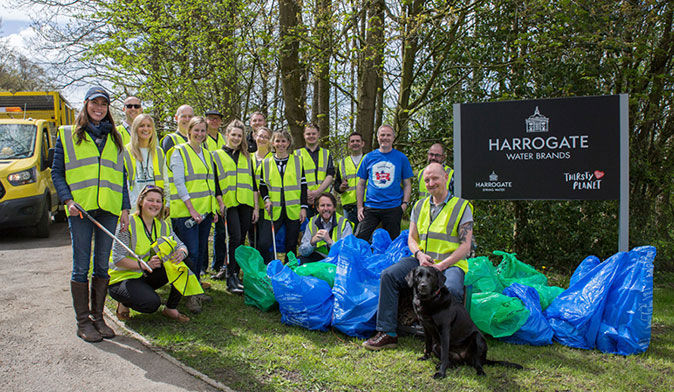 Environmental stewardship
We are committed to water stewardship and work closely with the Environment Agency to protect our source and catchment area. We exclusively partner with environmental charity, Keep Britain Tidy and carry the Tidyman symbol on all our products.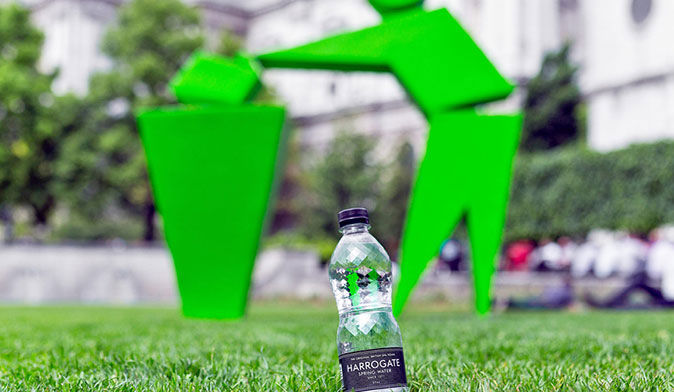 Award-winning recycling initiative
In collaboration with Keep Britain Tidy, we launched award-winning recycling initiative, 'The Incredible Shrinking Bottle'. The campaign encourages consumers to recycle their bottle on the go and helps drive behavioural change.