We continuously improve our products' nutritional profile
Danone's mission is to bring health through food to as many people as possible. We have taken the decision to build a health-driven portfolio through the categories - Dairy and Plant-based products, Waters and Specialised Nutrition.
We must go beyond simply selling food and offer products and services that have a positive impact on health. We are committed to continuously improving the nutritional quality of our products.
In the UK, we continuously work towards Public Health England's nutrient targets, including sugar reduction. Year on year, our Dairy & Plant-based products have met the expected reductions, with yogurt being a category that has made the most significant reductions across the industry.
Our Specialised Nutrition consumer portfolio (which includes formula milks and complementary foods) has also undertaken extensive reformulation projects. We have worked hard to lower the naturally occurring sugar content of our baby cereal portfolio, supporting parents in encouraging their babies to develop a taste for balanced food options. We're proud of our progress in reducing sugar and we will continue to innovate and create better products offering healthier alternatives.
IMPROVING THE GLOBAL NUTRITIONAL PROFILE OF OUR PRODUCTS
Our commitment to improving the nutritional profile of our products goes beyond reformulation. We have our own comprehensive nutritional targets and criteria that we adhere to.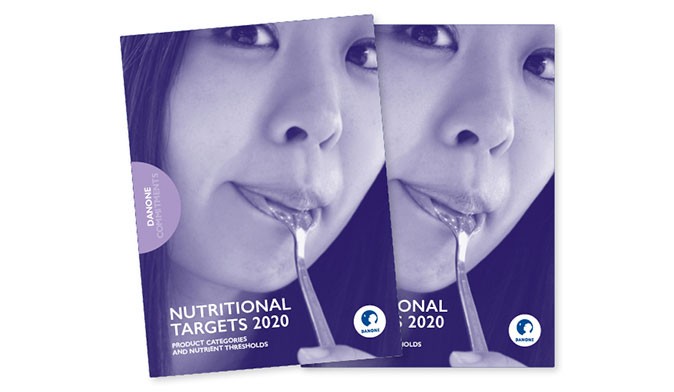 Setting targets
Our Nutritional Targets, which we have published since 2016, are used across the business as a benchmark for improvement. These targets are applied using criteria, known as the Nutrition Check procedure, and are embedded in product innovation and reformulation projects.  Learn more about our 2020 undertakings.
A RESEARCH-LED APPROACH TO HEALTHIER ALTERNATIVES
Consumers and public health authorities are increasingly active in advocating for food industry players to act responsibly. As a market leader, Danone believes that it is our responsibility to provide healthier alternatives in order to drive and support consumer change.
NutriWays - a combination of two research assets
Our R&D teams developed NutriWays, a complete approach to enhance the nutritional superiority of Danone's products. The programme combines NutriProgress, the nutritional monitoring of our products compared with those of the local market, with NutriChoices, the study of the dynamics at play when consumers substitute one product for another.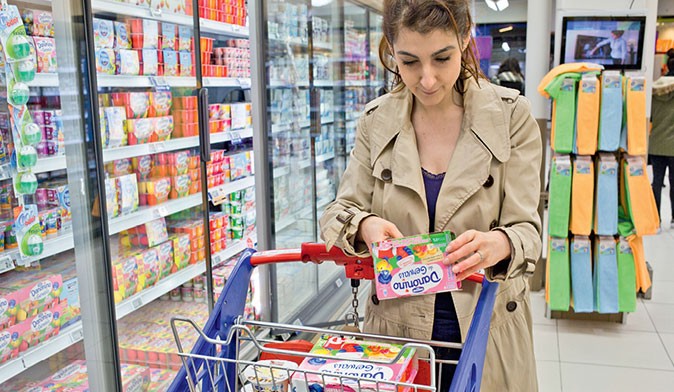 NutriProgress - a nutritional profile comparison of products
NutriProgress involves 32 countries and compares the nutritional profile of Danone products against similar items on the market. The comparisons are based on a set of criteria defined for each category (e.g. key nutrients, nutritional needs of the consumer, public health issues etc.). We implement NutriProgress in order to monitor, improve and enhance the value of Danone products.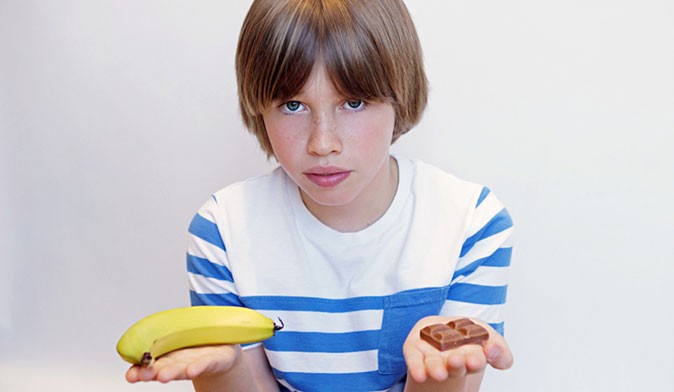 NutriChoices - a new approach focusing on diet
NutriChoices focuses on understanding food dynamics, including associations and alternatives in a consumer's diet. The insights gained enable us to develop realistic diet simulation scenarios to help measure the nutritional impact of our products on the whole diet. We use this information to identify healthier alternatives for consumers in each market.