Four decades of pioneering the plant-based revolution
Good for people. Good for the planet. Since 1980, Alpro has been on a plant-based mission to make delicious food that's healthy for the planet and healthy for you.
We've come a long way since soya was the only plant-based kid on the block. We've added oats, rice, almonds, hazelnuts and coconut to our list of base ingredients, totally yummy and brilliantly sustainable. If it wasn't, it simply wouldn't be Alpro!
feeding our future with plants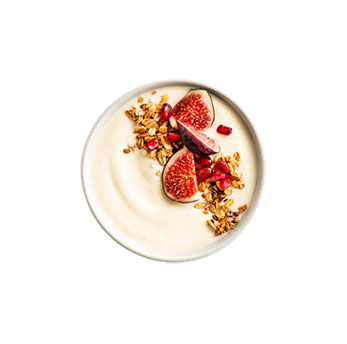 Alpro pledge for 2025
By 2025, we'll make our foods even more nutritious, get more people eating them, farming the land in a way it can renew itself, with zero carbon, zero water and zero waste. Where others see waste, we see resources. That's what our closed-loop packaging is all about. We've got the targets, we've got the tenacity, we'll get there!
40 years of leading the food revolution, making plant-based a positive choice for the planet and its people. We started making plant-based foods waaaay before it became trendy.