Since the 1980s, our scientists at Danone have been working with passion to create a truly unique dairy product for happy tummies.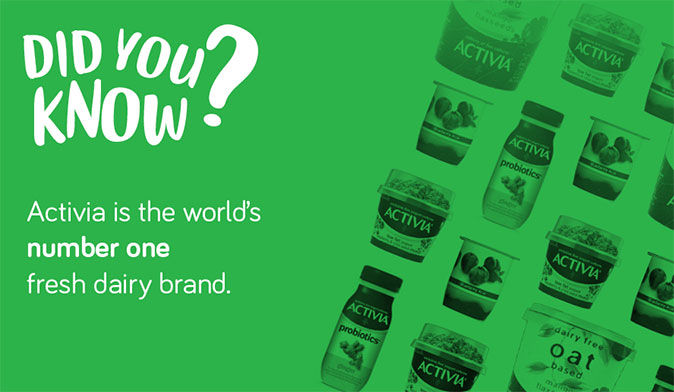 A yogurt is a yogurt, right? Not quite!
Activia, with an amazingly creamy structure, always tastes as good as it looks. We source fresh milk from partner farms, which is pasteurised and prepared for consistent quality. Then we add Activia's exclusive blend of five bacterial strains. They turn our milk into yogurt and give it a unique taste and texture.
Activia in the UK and worldwide
Activia is deliciously good for your gut health*
*Activia contains calcium which contributes to the normal function of digestive enzymes. Enjoy as part of healthy diet & balanced lifestyle.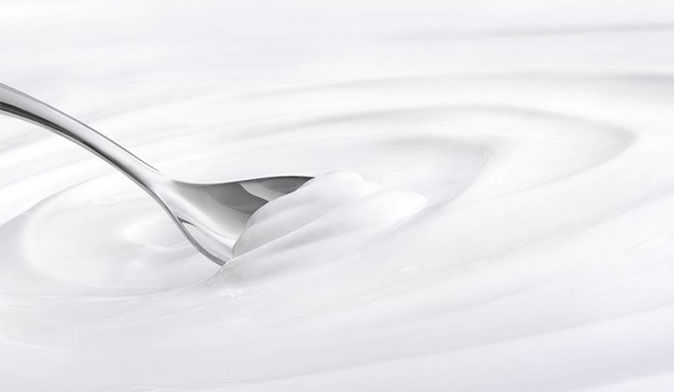 Uniquely fermented
Most yogurts only contain two ferments. Activia is different. It contains a unique mix of no less than five ferments, including its exclusive Bifidus, all carefully selected by Danone scientists.

We have mastered the natural fermentation process. The perfect balance of temperature and time keeps our yogurt cultures growing and Bifidus multiplying, by the billion. It's the only way we can ensure every pot has Activia's silky smooth texture and wonderfully subtle taste.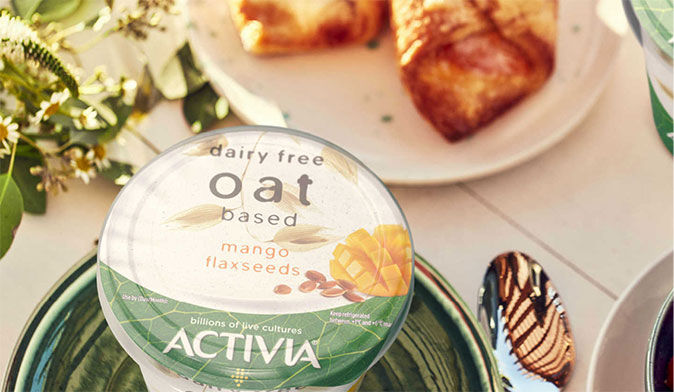 Plant-based breakthrough
As flexitarian diets grow in popularity, our plant-based Activia offers the best of both worlds by combining 100% plant-based ingredients with the unique blend of Activia's cultures, crafted with 30 years of experience in fermentation.
A wide range of products to meet your different needs
From the delicious fruit range with carefully selected ingredients to no-added sugar and 0% fat pots, and all the way to our dairy-free and cereals range with fibre, there's Activia for everyone. From raw fruit to wholesome grains, we serve our yogurt in your favourite flavours and formats.