Producing plant-based drinks for customers in the UK
Alpro's plant in Kettering has been producing 1 litre plant-based drinks for customers in the UK and Ireland since 2000. Core to this site is our commitment to becoming a Zero Impact Operation.
Over the last 10 years, as demand for Alpro's plant-based drinks has grown, we have invested in expanding our production capacity. Recent additions include the installation of a high-speed Tetra Pak line which almost doubles the capacity of a standard 1L ultra heat treated (UHT) pack line. Our team of 200 achieved this growth while implementing Zero Carbon, Zero Water and Zero Waste programmes that help Kettering become a Zero Impact Organisation.
Our journey to zero impact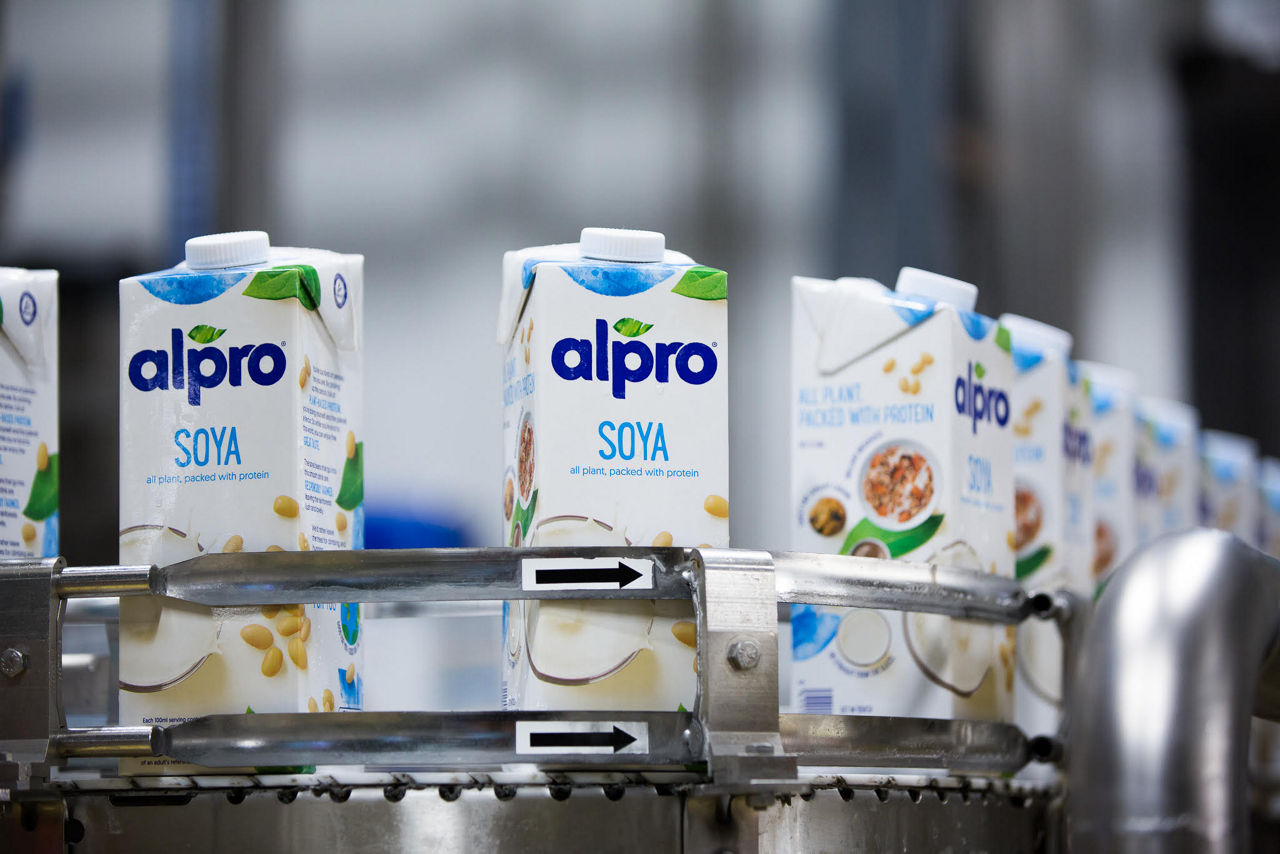 Zero Carbon
Our supply point has been powered by 100% green electricity since 2008. We are lowering our carbon emissions, with a reduction of 45% megawatt hour (MWh) in intensity achieved since 2000. In 2019, we replaced existing lighting with a new LED system. Our new Tri–Generation Plant, enables us to reduce energy consumption and the associated carbon emissions.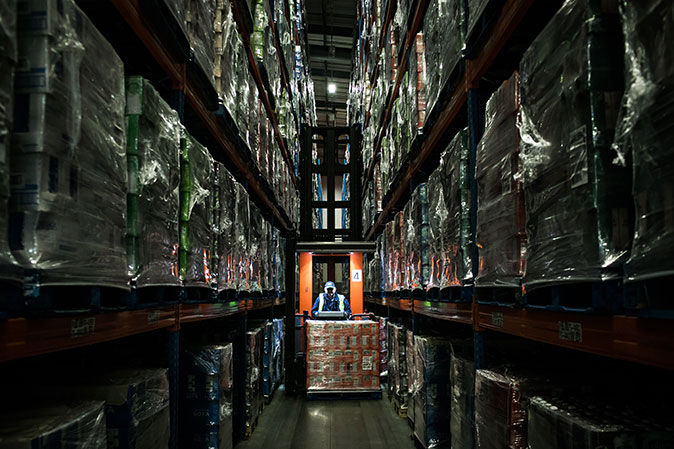 Zero Waste
We are a Zero Waste to Landfill site. In packaging, our aim is to introduce 100% plant-based packaging that is 100% recyclable. We are committed to avoiding food waste along the supply chain.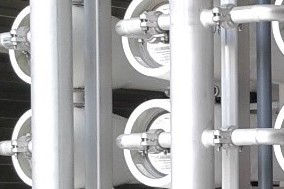 Zero Water
We are committed to reducing our use of water and also to reusing and reclaiming water where possible. Across Europe, we have cut water usage by product by 20% in the last 10 years. In 2020, we implemented the Water Reclaim project in Kettering. This involves the addition of a new water treatment plant with a biological process that enables the reuse of water.
Supporting people in need

Working with local partners
We work with FareShare, an organisation that distributes food and drinks to charities and under privileged families. In 2019, Alpro provided 156.5 tonnes of surplus products to FareShare. That's enough for an estimated 372,627 meals for people in need.