At Light & Free, we are a bunch of life-loving rebels, here to put an end to how we usually think of 'light foods' - as low on taste, texture and thrills! We want to inspire a revolution in lighter eating that makes your eyes widen with delight and taste buds shout hallelujah.

Whether you're looking for a delicious light & creamy yogurt, or a high protein pick-me-up, we've got an array of products to leave you feeling 'hell yes' for making satisfying lighter choices.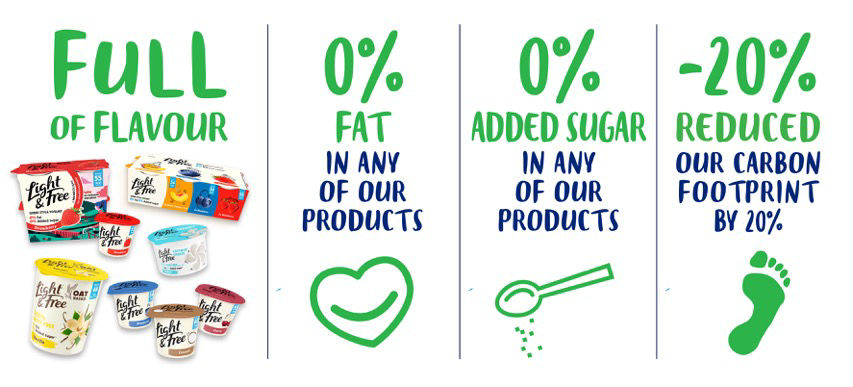 The Light & Free Greek-style yogurt range is available in 8 deliciously creamy flavours; Strawberry, Raspberry, Peach Passion Fruit, Cherry, Blueberry, Lemon, Vanilla and Coconut. All low in calories with 0% fat and 0% added sugar. Not easy to choose a favourite!
And don't forget to check out our new dessert inspired 6-pack with White Chocolate, Sticky Toffee and Cherry Bakewell flavours! We also have a sumptuous range of high protein Skyr yogurts in 3 flavours; Strawberry, Raspberry and Blueberry, all with no artificial sweeteners, 0% fat and 0% added sugar.