We are proud of our ongoing connection with consumers. We keep challenging ourselves to stay one step ahead of emerging trends and tastes. With the help of research, innovation and science, we are ready for the future.
Through our network of more than 500 research and innovation specialists in 40 countries, we focus on creative and energetic teams; local, expert knowledge; building the right partnerships and embedding the right mindset and culture.
Evolving for a changing world
Today, a number of key health, lifestyle and dietary trends are changing consumer behaviour.
As we build a healthier future for people and the planet, these trends are what drive our research and innovation work. We invest and expand our portfolio of world-leading dairy and plant-based products so that today's consumer has a wide range of nutritious and great tasting products to enjoy.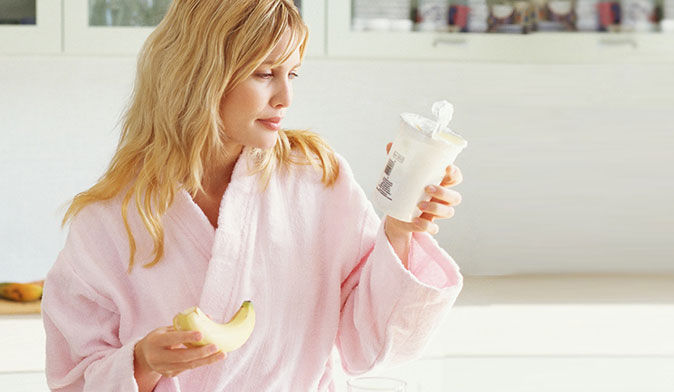 Growing consumer demand for healthier products
Our purpose-driven brands make it easier for people to choose healthy options. Building on our expertise in gut health, we share our knowledge of ferments and the value of probiotics with consumers so they can make informed food choices. Our research focuses on enriching the nutrient value of our products and reducing the fat and sugar content. In the UK, Actimel and Light & Free offer zero added sugar yogurts. Across Europe, the Activia range expanded to include a product enriched with grains and fruits.
Reinventing food and drink
A new generation of consumer is reinventing how they think about food and drink. As a global food company, we embrace changing consumer habits. With more people living and working in cities, we've expanded our product range and developed new retail channels. Our innovative, convenient packaging formats are designed for on-the-go eating so our products can be enjoyed by all ages, in many places throughout the day.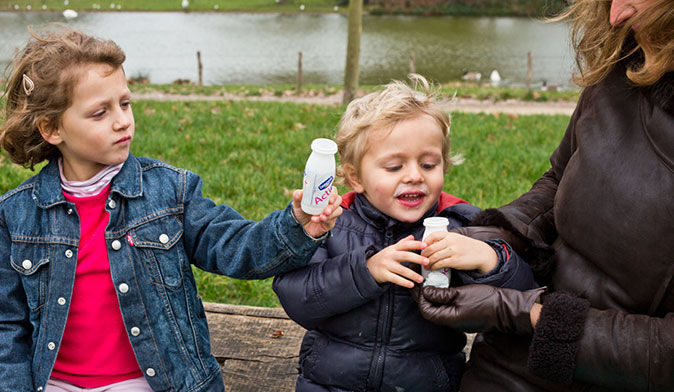 Changing consumer habits
The rise in flexitarianism creates demand for a broader range of products across our markets. As consumers add more plant-based products to their diets, we are committed to offering them more choice. The acquisition of Alpro in 2017 was a fundamental and significant step in expanding our portfolio. Consumers have a range of dairy and plant-based products to choose from, including the new 100% dairy-free products we have added to our Activia and Actimel ranges.