We all know that our collective relationship with plastic needs to change, and at Danone, we are committed to being part of the solution. 
Packaging is key to providing people around the world with nutritious, high quality food and drinks. But of course, this can never be at the expense of the environment. 
We are working hard to move towards a circular economy for plastics, where it never becomes waste or pollution, but is used again and again. We also work with the leading environmental organisation, Hubbub on various initiatives to engage people with recycling in innovative ways, inspiring greater awareness and action.
Alongside Hubbub, we're really excited to be launching a new boat made from 99% recycled plastic, which will be permanently based in Bristol Harbour to provide a fun and hands-on way for people to engage with sustainability.
The boat – called Seacycler – will take people out on 'plastic fishing' trips to raise awareness of the plastic pollution which can end up in waterways. With each trip, school children and employees at local workplaces will remove plastic debris from Bristol Harbour, which will then go towards making further boats with the same aim – a great example of the circular economy in action.
As well as helping to fund the boat, we're thrilled to have contributed practically to its development – some of the plastic used to create it was repurposed from yoghurt pots and bottles recycled by employees at Danone's UK offices.
Hubbub launched its first ever boat made with recycled plastic in 2017 in London and has since seen brilliant engagement and results. The boats provide a compelling way to make the circular economy tangible, showing people the value of recycling and re-using materials. We're confident the Seacycler will help to not only clean up Bristol's harbour, but also inspire many more people to prioritise recycling.
The actions we all take today can help ensure a healthy and thriving environment both now and for future generations. We must continue to find ways to ensure that the way we make, consume and dispose of plastic enables us to help preserve our precious planet.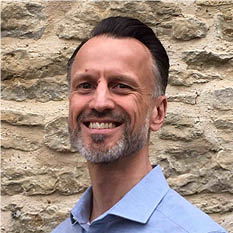 Author: Richard Hall, Vice President, General Secretary, Danone UK and Ireland